Smart Quarter-turn Actuators PS-AMS PSQ-S
Intelligent quarter-turn actuator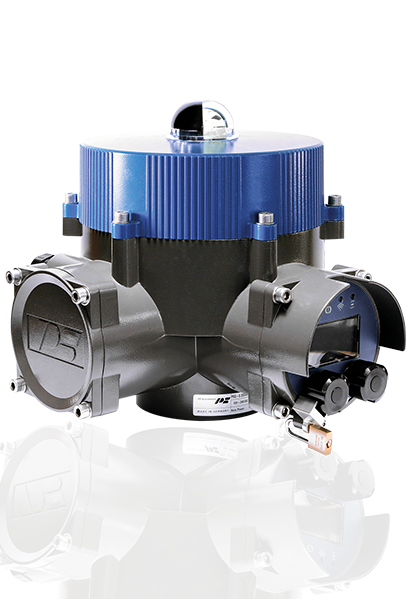 Optimized gearbox with brushless motor
Hall-sensor for contact-less and non-wearing position monitoring
Wi-Fi Access Point integrated for easy and wireless parameterisation with mobile devices

PS-AMS PSQ-S is an intelligent quarter-turn actuator with a new  compact actuator housing and Wi-Fi Access Point for easy and wireless parameterisation with mobile devices. Available in torque ranges: 531-1770.1 lbf in, 1770.1-3540.3 lbf in and 3982.8-13276.1 lbf in.

Optimized gearbox with brushless motor for energy-efficient and application friendly operation. With Hall-sensor is the contactless
and non-wearing position monitoring possible.
Planned is ATEX-approval in Zone 1 and 2 as well as Zone 21 and 22 according to ATEX-directive 2014-34-EU equipment group II, category 2.
| | | | | |
| --- | --- | --- | --- | --- |
| PSQ-S-200-AMS | 1770.1 lbf in | 6 – 20 secs / 90° | F05/F07/F10 | 24 / 100-240 / 180-500 VAC and 24 VDC |
Product Summary PS-AMS PSQ-S
Technical Data PSQ-S-200-AMS
Operating Instruction PS-AMS PSQ-S
Operating Instruction PSC.3
Operating Instruction PSCS-WIFI