QUARTER-TURN ACTUATORS PSF-Q / PSF-Q-M
INTELLIGENT QUARTER-TURN ACTUATORS WITH MECHANICAL FAILSAFE FUNCTION OR MANUAL OVERRIDE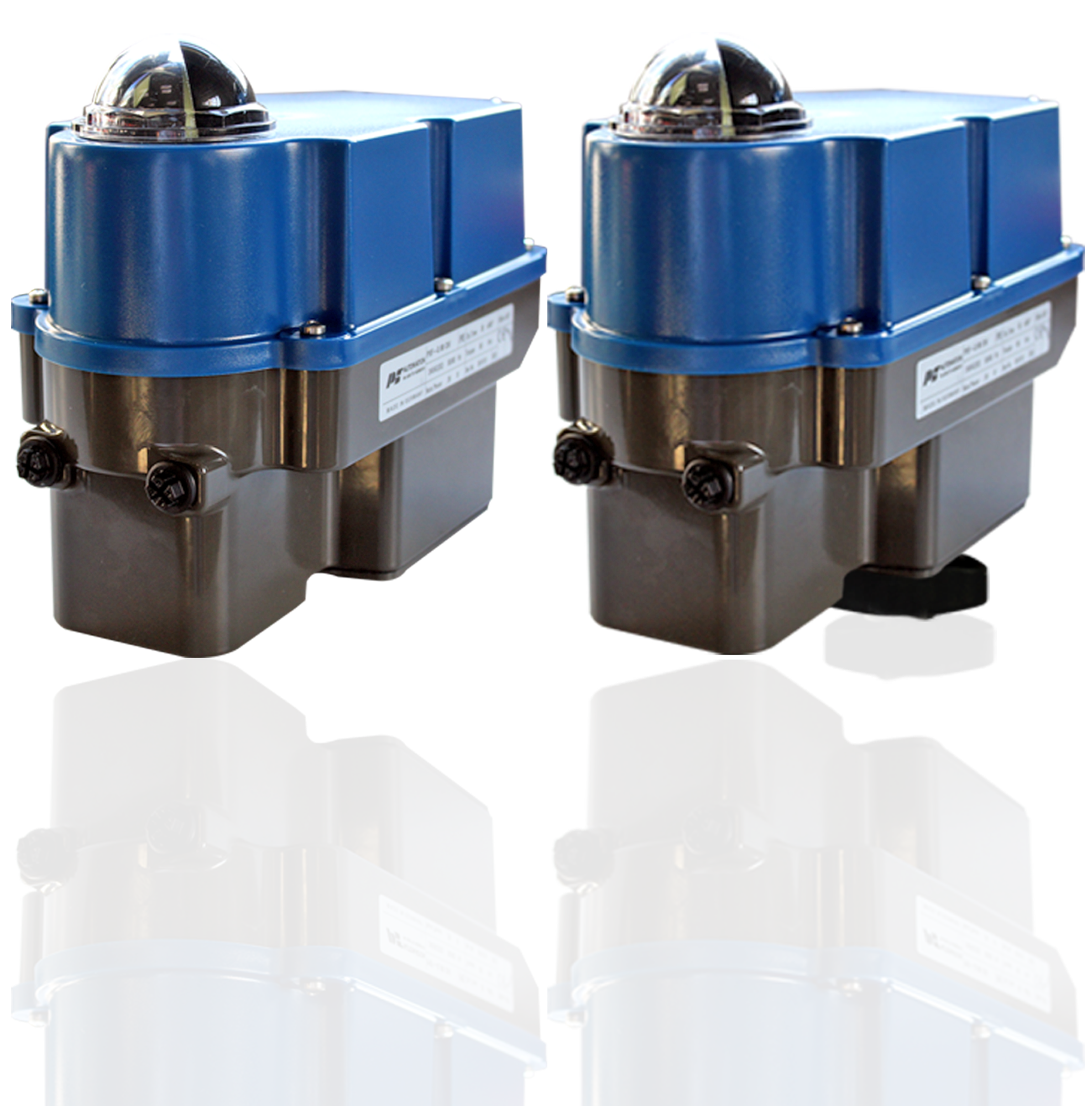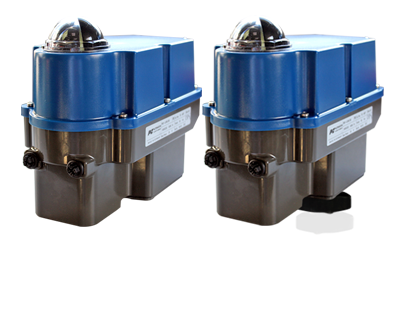 Robust industrial design with polycarbonate cover, enclosure IP65 (IP67 optional)
Contactless, non-wearing travel detection with Hall sensor for exact positioning
Brushless DC motor (BLDC). Controller with integrated positioner function.
Based on the proven PSF linear actuators we recently developed a new actuator series with mechanical fail safe function or manual override.
The PSF-Q / PSF-Q-M is a multifunctional actuator for industrial valves in various applications with either extending or retracting output stem in case of power failure.
PSF-Q: integrated power spring causes the fail safe in the case of loss of power supply
PSF-Q-M: manual override can be operated by using the hand wheel or the two buttons of the local control.
Due to its robustness and small dimensions the PSF-Q/PSF-Q-M series is an interesting extension of the product range for the industrial as well as the heating, ventilation and air-conditioning sectors.
– Microprocessor-supported control with integrated positioners
– Brushless DC motor (BLDC)
– Contactless, non-wearing position decoding with Hall sensor
– Robust industrial design with polycarbonate cover Powder-coated aluminum gearbox
– Visual Position Indication
| | | | | |
| --- | --- | --- | --- | --- |
| PSF-Q50 | 50 Nm | 25 s / 90° | F05/F07 | 24 VAC/DC, 100 – 240 VAC |
| PSF-Q80 | 80 Nm | 30 s / 90° | F05/F07 | 24 VAC/DC, 100 – 240 VAC |
| PSF-Q-M50 | 50 Nm | 16 / 20 / 30 s (adjustable) | F05/F07 | 24 VAC/DC, 100 – 240 VAC |
| PSF-Q-M80 | 80 Nm | 16 / 20 / 30 s (adjustable) | F05/F07 | 24 VAC/DC, 100 – 240 VAC |
Operating Instruction PSF-Q
Short operating Instruction PSF-Q
Operating Instruction PSF-Q-M
Short operating Instruction PSF-Q-M
Installation Instruction Accessories